High Volume Scanning has never been easier with the
MoticEasyScan NEW Infinity
Scan 1,000+ slides per work week
No pre-scan preparation necessary
New industry-first Smart Tray for intuitive slide organization
View slides scanned directly from the MoticEasyScan NEW Infinity and explore high quality resolution
How
MoticEasyScan NEW Infinity

makes life easier
For pathologists
+ Get more projects done:
Faster sample to results time

New Smart Tray maximizes efficiency
+ Superb image quality:
New 12 megapixel camera

High Numerical Aperture, in house apochromatic objectives deliver 0.13 µm/px
+ Highly reproducibility at large scale:
End-to-End solution that's designed to scale up quickly if needed

Fit multiple instruments on one lab bench
For technicians / lab managers
+ Improve workflow with zero scan set up time:
Walk away with one click

Eliminating hours of pre-scan preparation
+ Smart Tray design streamlines workflow:
Scanner assisted organization

QC-free workflow
+ Automatic quality assurance:
Smart Tray keeps track of each slide's location

Find and review your digital slides without the click of mouse
We have millions of cases from 70+ countries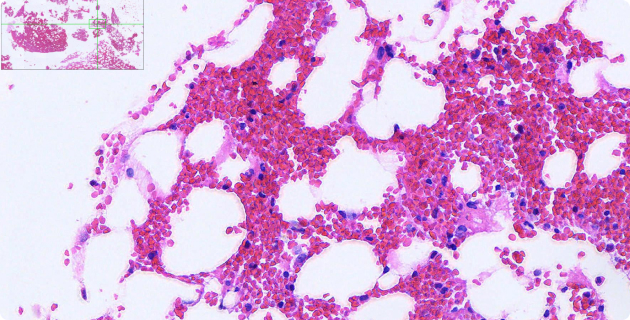 For researchers
For researchers who seek to quantify whole slide imagery with sub cellular resolution, MoticEasyScan NEW Infinity features an Extended Depth of Field (EDF) mode that delivers crisp and sharp detail from the smallest of structures. Capturing six planes across a 10 µm distance, each cell top to bottom is resolved throughout the entirety of this bone marrow sample. MoticEasyScan NEW Infinity gives you the option go beyond typical whole slide resolution, up to 0.13 µm/px for researchers interested in quantifying a variety of samples, including: IHC, cytology and RNA stained with DAB.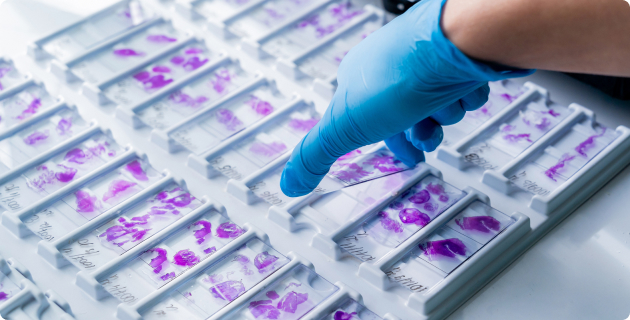 For busy labs
In busy labs it's often difficult to operate systems that rely heavily on standard mouse/keyboard interaction. MoticEasyScan NEW Infinity takes into account that many of its users will wear gloves, and has enabled a workflow to scan, organize and view your results without even having to click your mouse. The Smart Tray design increases productivity which allows a relatively low-capacity system (60 or 100 slide options) to punch well above its weight and deliver 1,000+ high-quality digital slides each week.
MoticEasyScan NEW Infinity
MoticEasyScan NEW Infinity — reliable, high-throughput scanning
Exceptional image quality
Apochromatic objective (40x, 0.13 µm/px) that delivers color fidelity and high-resolution whole-slide imagery.
True continuous loading
This workhorse is built for batch-imaging and allows automated scanning users to add slides without disrupting NEW Infinity's workflow.
Smart Tray
Keep track of each slide's location with our new technology to greatly increase your lab efficiency.
12 megapixel camera
The upgraded camera delivers a wider view of morphology.
Z-stack and EDF
Flexible scan modes for whole-slide Z-stack to accommodate thick samples.
Fast focus
Separate focusing camera allows for quick tissue detection, skipping lengthy image pre-mapping
Let's compare with traditional scanners
Streamlined workflow for Histotechnicians
+ Increased slides organization:
Instead of traditional rack systems, the MoticEasyScan NEW Infinity utilizes our Smart Trays that organize slides back into the case-slide flap. Our Smart Trays have no gripper that could possibly break or damage slides.
+ Quality assurance:
Onboard quality control allows for managing scans at the scanner. This eliminates the risk of pathologists calling for a rescan and causing a disruption in workflow due to the need for finding the slides or recutting them.
Affordability
+ Accessibility:
Labs that couldn't afford the luxury pricing of traditional high-volume scanners, now have the ability to.
+ Scalability:
Labs that want to service a larger region, can benefit from productivity gain more than their current capacity.
+ Throughput:
Having multiple MoticEasyScan NEW Infinity scanning side-by-side provides greater throughput of digital images than a single scanner with a fast scan speed time.
Conclusion:
Motic offers solution that meets modern lab needs, has a cost-effective pricing model, and provides a high-volume workflow that boosts productivity and improves quality results.
Get more from your slide scanner
+ Easy to adopt
Install within minutes not hours. 24/7 onshore customer support team to help you every step of the way.
+ Scale up your lab efficiently
Affordably scan 1,000+ slides per week. Implement multiple scanners and increase your output all while remaining within your lab's budget.
+ Flexible file formats
Supports common file formats including SVS and DICOM. Compatible with popular image analysis tools like QuPath.
+ Compact design
High-throughput scanning within the size of microwave. Ability to fit multiple instruments on one lab bench.
+ Multiple scanners (scale-up)
Scanners in parallel can surpass competitors throughput. Multiple scanners ensure business continuity.
+ Design simplicity
Less moving parts that could malfunction. Stress-free maintenance and calibration.
We offer fully integrated software platforms to continue your digital workflow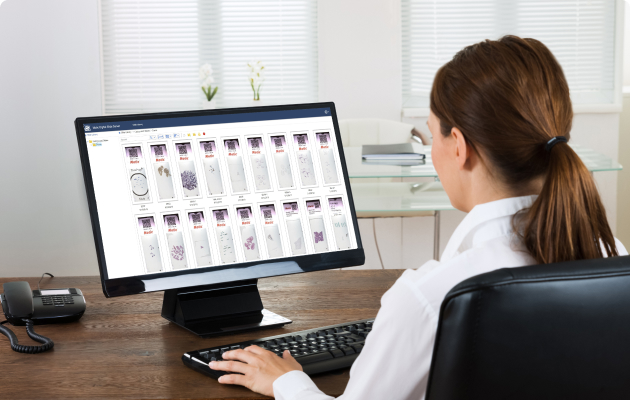 Motic Slide Management Software
Slide library management software supporting pathology education and research. Open API platform to enable your custom projects to come to life.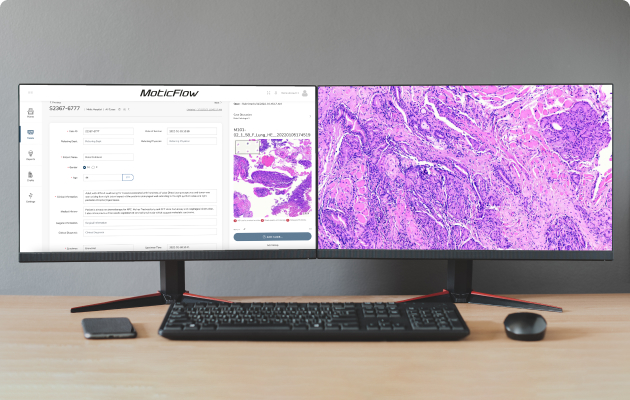 MoticFlow Teleconsultation Platform
A cloud-based consultation platform designed for the existing workflow of diagnostic pathology, allowing pathologists to access, connect, and consult on cases seamlessly from anywhere.
Instead of just measuring scan speed, Motic takes into account the hands-on time spent loading and unloading glass slides from the scanner, as well as operation time spent reviewing troublesome tissues. Weekly throughput asks, on average, how many 40x whole slide images (of all varying sizes) can I complete in a standard 40 hour work week?
MoticEasyScan NEW Infinity
has been quite productive in tests, averaging two full runs each work day allowing researchers to scan 1,000+ slides in a typical work week.
No, the scanner can run unassisted. Most users run it once overnight, and then are able to process an additional run during the subsequent workday.
The trays that come with
MoticEasyScan NEW Infinity
are barcoded and can be read by the near-field communication (NFC) sensor on the front of the slide scanner. This system allows the scanner to track where all the glass slides are located during a scanning run, and also allows you to retrieve and review your slides imagery without even having to click your mouse. This ease of use factor enables technicians to skip tedious prescan steps all together.
If you primarily use IHC or special stains, or have an entire batch of unique slides with similar properties, you can create a custom scan profile to aid in the scanning process.
Often, a single slide or maybe even a batch of slides comes into the lab with the highest urgency.
MoticEasyScan NEW Infinity
loading bay is designed to allow you to queue emergency batches to the front of the line, without pausing or stopping current scan. This is in contrast to many big box scanners, who claim continuous loading, but force the user to pause or cancel a scanning run when emergency slides are introduced, hampering productivity.
MoticEasyScan NEW Infinity
features an upgraded camera over previous EasyScan models. In addition to providing great clarity across a wide field of morphology, the larger sensor size of the 12MP camera has boosted the per slide scan speed as well.
Have other questions?
Contact us and we'll be more than happy to help
Contact us
Download

for free
Adopting Digital Pathology
The Guide To Implementation
+ Easy Steps to start adopting digital pathology
+ Imaging solutions to fit your lab's production volume and TAT per service
+ Digital Pathology doesn't have to be expensive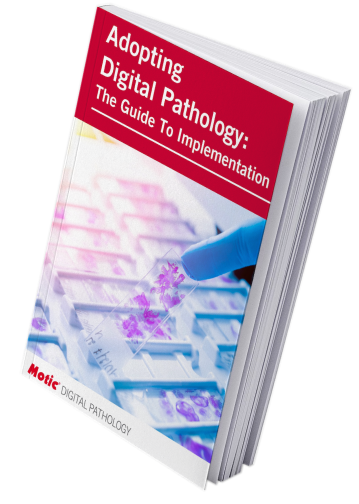 Have a question?
Get a free consultation
Get in touch with us and ask your questions. We will provide an answer within 24 hours.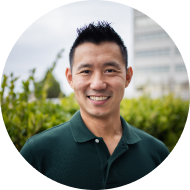 Michael Kasten,
Motic Digital Pathology Expert