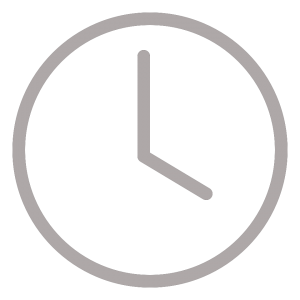 15 Minute Read                                                                            February 2, 2022
Summary:
In this guide, you will learn
Easy steps to start adopting digital pathology

Why reliability and product support affects your reputation

The importance of having the vendor scan your slides

Imaging solutions to fit your lab's production volume and TAT per service

Why you don't need an LIS or LIS integration

DP solutions don't have to be expensive 

It's Okay To Start Small 
Transitioning to digital pathology can be a daunting prospect for the pathology department, but starting small can ease the process. Implementing one use case at a time allows organizations to gradually transition to digital pathology without overwhelming everyone with change. Starting with a single scanner or use case keeps changes small and allows validation incrementally, leading to quicker benefits.
Frozen sections, tumor boards or MDT meetings, and presenting at conferences and teaching are good use cases to begin with. Even a single scanner that has live viewing capability for frozen sections can offer immediate convenience and efficiency. Tumor boards and MDT meetings benefit from digital presentation, allowing for easy navigation and faster presentation. Digital image viewers also provide impressive capabilities for presenting at conferences or teaching, with zooming and navigating options.
Once staff is comfortable with digital pathology, they can begin receiving and requesting second opinion cases. Start small by scanning a few difficult cases a week from a general pathologist for specialist assessment. It is important to have an easy-to-use case management software for transferring cases across pathologists and signing out reports. Taking these small steps can lead to a smoother transition to digital pathology and ultimately bring benefits to the pathology department.
Key Takeaway: Starting small with one use case at a time can ease the transition to digital pathology, provide quicker benefits, and ultimately lead to significant improvements in convenience, efficiency, and faster presentation for pathology departments.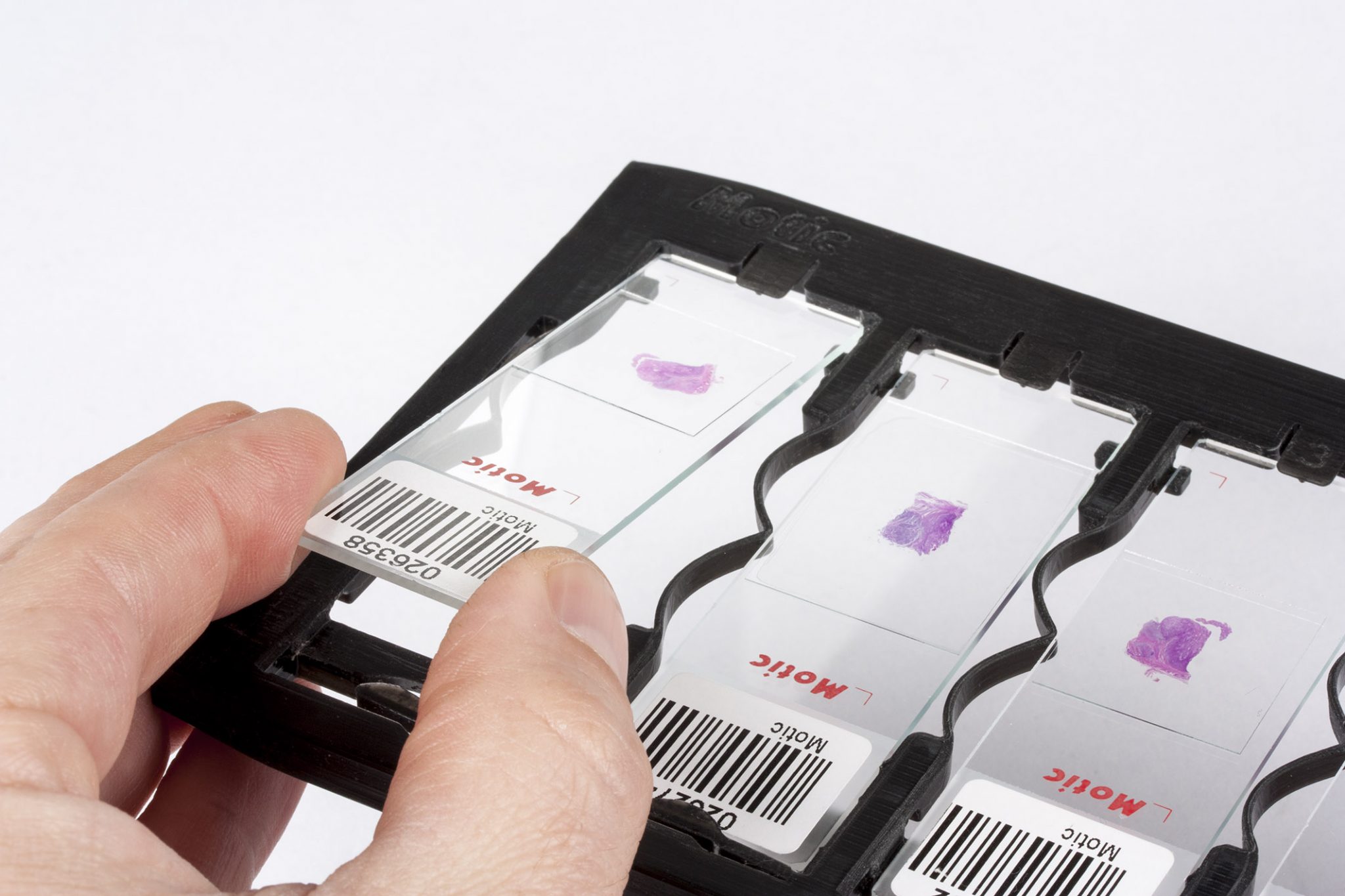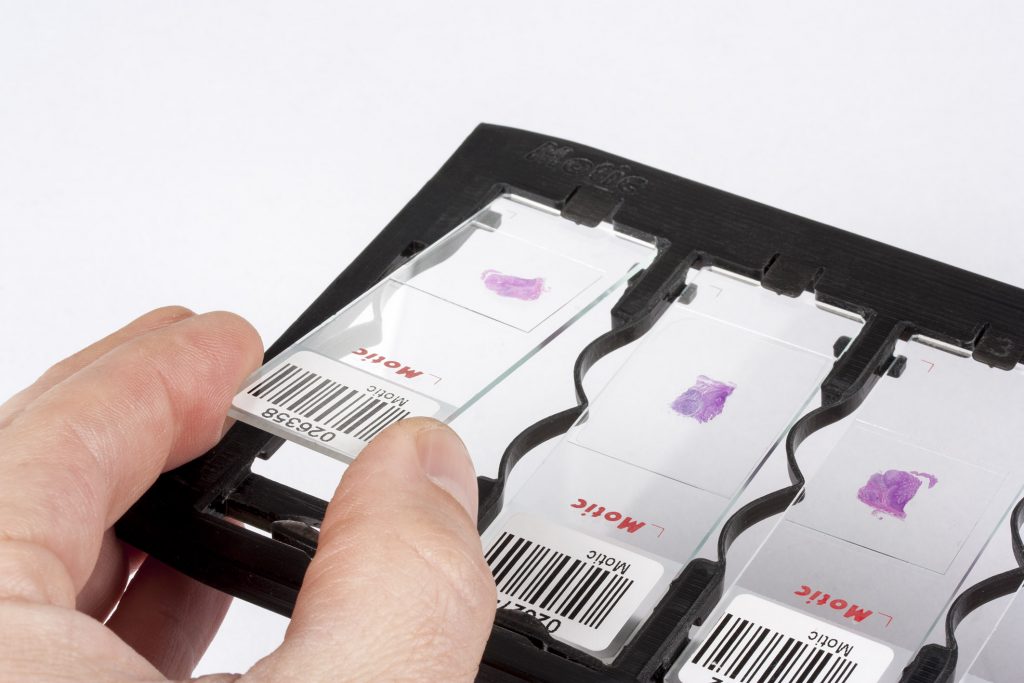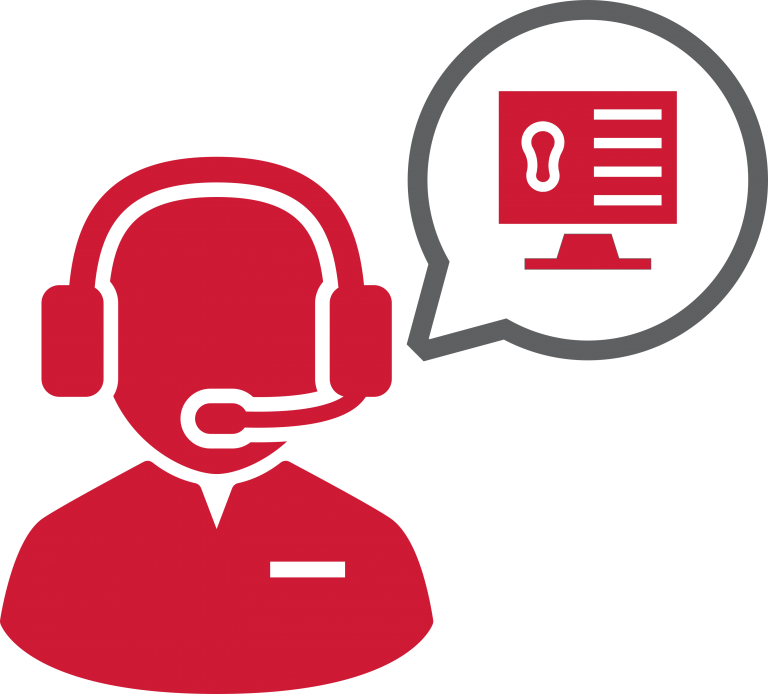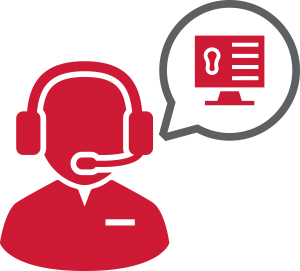 Reliability is Key: Why Your Digital Pathology Vendor Should be a Trusted Partner
Your digital pathology (DP) vendor should deliver trust, just as you do. Any issues with the DP scanner or software can affect your workflow, deliverables to the pathologists, and ultimately the pathologist's deliverables to the clinician. To ensure a smooth workflow, it's important to make sure your DP vendor is reliable and provides good technical support. Look for a vendor who offers 24/7 technical support, onshore servicing, and a strong track record of reliability and guaranteed turnarounds. These factors are good indicators that your vendor has your back.
Unfortunately, some hospitals have faced significant issues because their DP vendor did not have service staff in the USA, even though they had purchased a service contract. In other cases, technical support lines were closed, leaving hospitals without assistance until the next day. To prevent such scenarios, make sure to thoroughly vet your DP vendor and select a trustworthy and reliable partner that will be there to support you when you need it.
Key Takeaway: Selecting a reliable and trustworthy digital pathology vendor is crucial to ensure a smooth workflow, minimize downtime, and prevent delays in delivering accurate diagnoses to clinicians. Look for vendors who offer 24/7 technical support, onshore servicing, a good track record of reliability, and guaranteed turnarounds to ensure that you can count on your vendor to support you when you need it.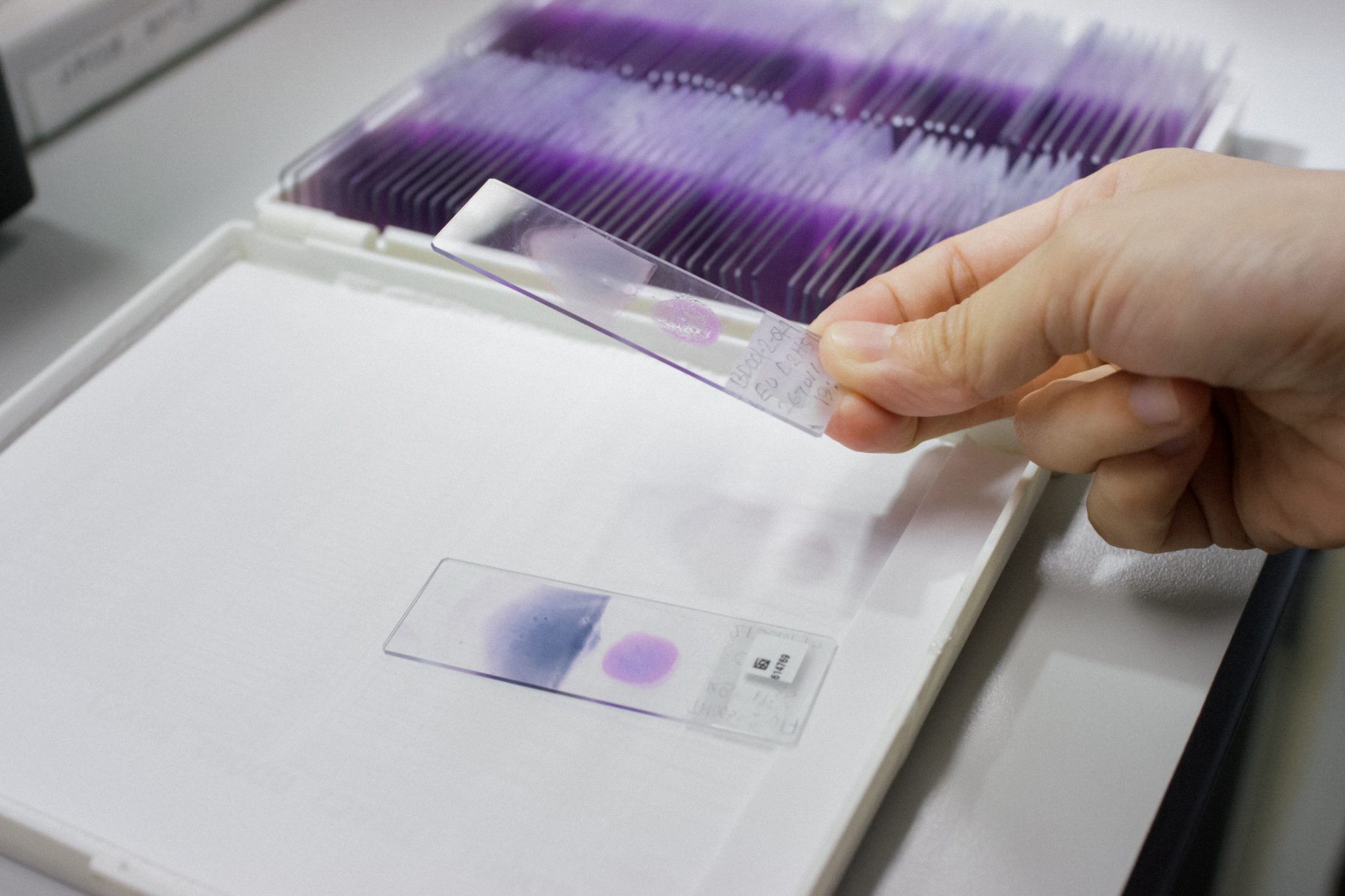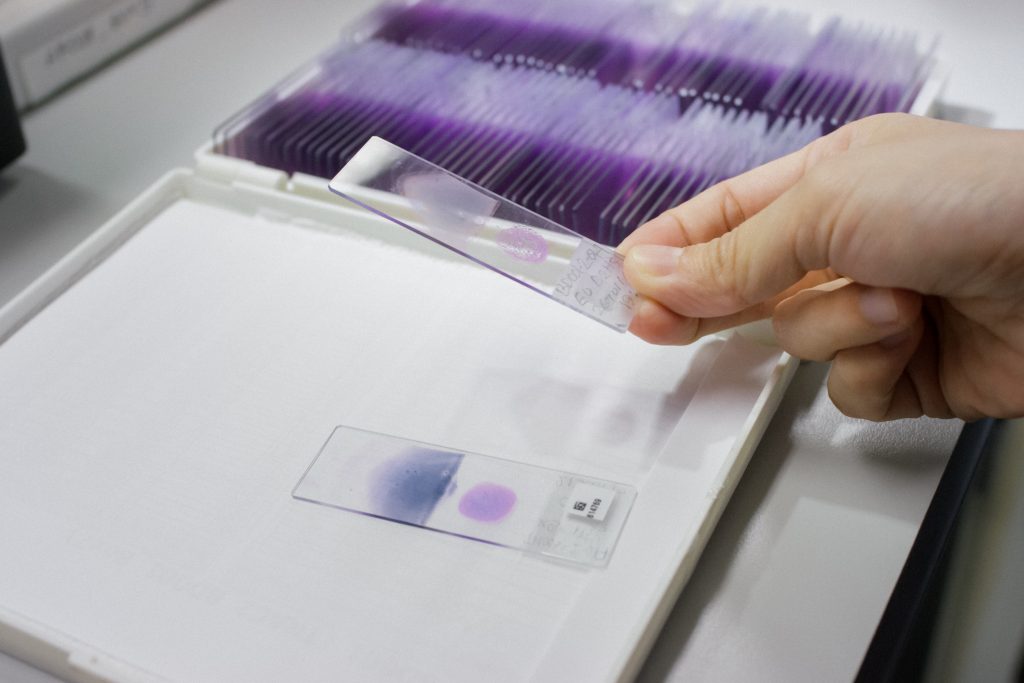 It's Okay to Ask Your Vendor to Scan Your Slides 
Pathologists have reported that they were not given the chance to verify a scanner's performance with actual case slides before buying it. Instead, vendors used demo slides that were not related to their tissue types or stains. Sometimes, the vendor used suboptimal optics because they didn't know that the samples were mainly un-coverslipped. This raises concerns like "It scanned one tissue well, but can it scan all my tissue types well?" So, it's essential to ensure that the scanner has features to scan each tissue type well.
To evaluate the actual image quality produced by the scanner, it's recommended to send various slides to the vendor to scan before making a purchase. This will provide an opportunity to assess if the images produced are of good diagnostic quality without overkill.
Key Takeaway: Make sure to test your DP scanner with actual case slides before purchasing to ensure it can scan all your tissue types well.
Make Sure the Vendor Knows Your Lab's Caseload and TAT Per Service 
Hospitals and pathology groups have varying caseload volumes, committed turn-around times (TAT), and offer different services. For instance, cytology and histology require distinct processes, preparation times, and scanning capabilities. As you adopt digital pathology for more services, you will likely require a combination of scanners with varying slide capacities. For high-volume cases, you can assign a continuous loading scanner, while non-priority cases can be scanned overnight, and urgent cases can be scanned in small batches on lower volume scanners.
Don't be swayed by vendors who push for the fastest scanner as slides are usually prepared the night before and scanned images will be waiting for the pathologists the next day. To avoid workflow disruptions and delays in TAT, it's crucial to have quality control features in your continuous loading scanner to notify the histotechnologists at the scanner station of any blurred images, preventing slides with potential issues from moving forward.
Key Takeaway: Labs should match scanner capacities to their caseloads and service turn-around times, while also ensuring quality control features are in place to prevent workflow disruptions. Effective communication with vendors regarding production volume and service requirements is also crucial for optimal collaboration and support.
You Can Benefit From Digital Pathology Without a LIS or LIS Integration
Digital pathology can be beneficial even without a LIS integration or the use of a LIS. Experienced digital pathology vendors offer case management software that provides similar functionality to a LIS or can be used in conjunction with a LIS at a lower cost.
Integrating a LIS is a significant undertaking that requires substantial financial resources, extended timelines, and a consistent team of personnel across your organization, LIS vendor, and digital pathology vendor. The return on investment for a LIS integration will only be worthwhile after processing high caseloads over an extended period of time.
With automatic scanning, the barcode on each slide is read by the scanner, and the patient case is created and entered into the case management software. The Histotech or PA only needs to fill in a few remaining fields, but it may be more advantageous to realize the benefits of digital pathology more quickly and with less investment when starting small.
Key Takeaway: Digital pathology can be beneficial without a costly LIS integration, as experienced vendors offer affordable case management software with similar functionality. This approach can provide a streamlined and cost-effective way to leverage digital pathology, especially for smaller organizations or lower caseloads.
Digital Pathology Doesn't Need to Be Expensive
We surveyed medical professionals to identify the most significant obstacle to adopting digital pathology, and the overwhelming response was the cost. Pathologists and lab managers were hesitant to switch to digital pathology due to the misconception that it is an expensive undertaking.
In the past, developing scanners for digital pathology required extensive research and development costs, resulting in high prices for the end consumer. Unfortunately, even though manufacturing costs have decreased significantly, many vendors have maintained these high price tags.
Fortunately, Motic has been in the optics design and manufacturing business for over 30 years and is committed to making digital pathology accessible. Our line of scanners produces high-quality images, is reliable, and innovative, all while costing less than half of what most vendors charge. Cost is especially crucial when hospitals or pathology groups want to expand to serve a larger region.
Key Takeaway: Digital pathology is no longer a luxury but a cost-effective and necessary investment for accurate diagnoses and better healthcare outcomes.
Motic strives to make Digital Pathology accessible to every hospital and lab around the world. Watch our latest video featuring our Motic Expert, Nayan Banerjee, to learn how Motic continues to empower pathologists with the tools to change lives.
You likely still have many questions or do not know what questions to ask.
Schedule a 5-10 minute consultation with a Motic Expert today!