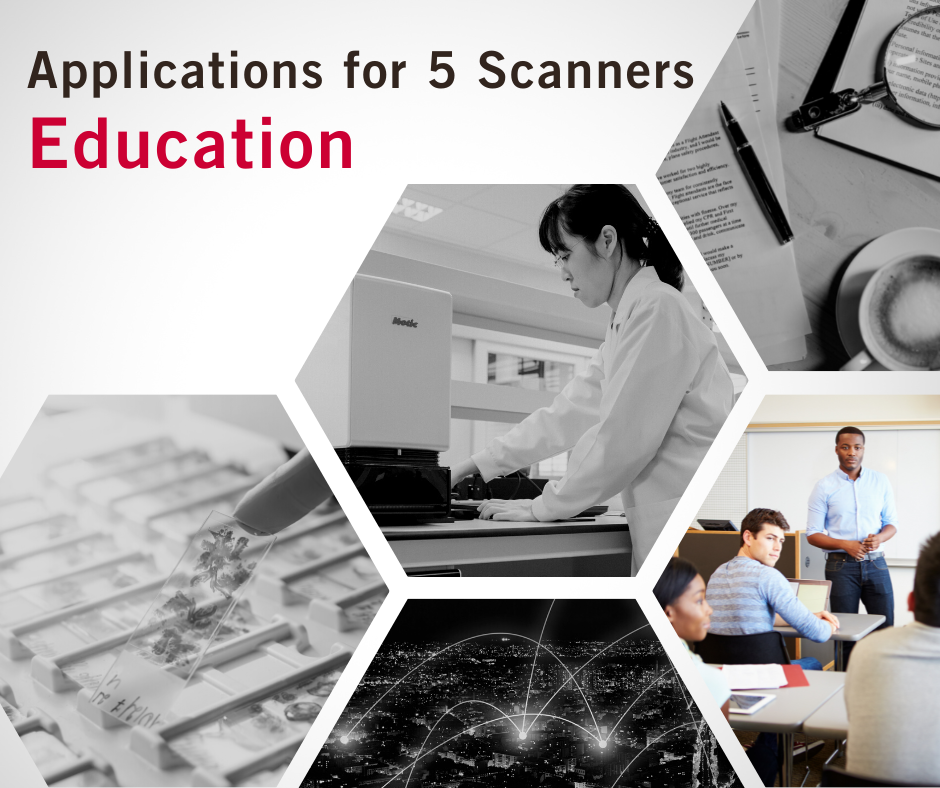 This post is part of an ongoing series exploring how your lab can utilize Motic's 5-Scanner Anniversary Special to make the leap to digital pathology. 
Today, our focus is: Education and Training 
With the growing trend of AI projects and digital primary diagnosis in top institutions, it can be easy to forget that much of pathology training today is still analogue. While some advanced institutions may have digital camera microscopes for snapshots or live projections in a conference room, many still use multiheaded microscopes.   
At Motic, we think it is worth considering and reiterating how digital pathology – and your five scanners (the bundle of one MoticEasyScan New Infinity and four MoticEasyScan One) – can be applied at the ground level with residents, and why pathology training may actually be the best place to start with a scanner.  
Here are four possible applications for digital pathology education and training: 
Get rid of multiheaded microscopes: Digital scanning technology allows for more engaging and effective learning experiences for residents and medical students. Besides the obvious benefit of reading slides on a monitor instead of through a bulky microscope, modern learning features such as private annotations, locked views, snapshots, and cloud access are all standard today, making the learning experience more effective than ever.

By implementing 5 scanners across your

lab

you can use the MoticEasyScan Infinity as

your main archiving tool and utilize the 4 MoticEasyScan One's across your institution for students to gain hands -on experience. 

Preserve key rare slides as case studies: With a digital repository, rare old slides can be preserved as-new, allowing them to be reused for future case studies over and over again. Pathology departments often have a limited number of rare cases, making it difficult to provide access to these materials for educational purposes without digital technology. 
Digital tumor board sessions:

With digital slide

s

, residents and their training pathologists can save time gathering cases, as digital images of specimens can be easily

retrieved,

shared and accessed. This allows for more efficient and effective tumor board sessions, as pathologists can focus on analyzing the images and discussing the case.

Familiarize your residents with digital pathology scanners:

R

esidents

have grown up surrounded by technology and are comfortable with using digital devices;

not

doing things digitally may be the bigger hurdle with this group. Starting digital pathology initiatives with resident pathologists can be an ideal way to introduce digital pathology technology to a department, as they are likely to be more open to new ideas and less resistant to change.

Most

students will need to learn how to use digital pathology tools after residenc

y,

which

is why we beli

eve it is important for them to be t

rained using the industry standard tools. Give them hands

–

on experience using both low-volume and high-volume scanners and set them up for success

in

the

future.
How to use your 5 Scanners: Take the high volume MoticEasyScan Infinity 60 and use it to digitize the regular tumor board slides and training cases during the day. Leave several of the MoticEasyScan One's for resident use so they can scan their own slides and create their own discussion sets on DSServer(the included slide storage software).
Contact us or book a demo of the New Infinity to see for yourself how it can transform your pathology lab. Level up your lab TODAY with Motic's 5-Year Anniversary Offer!