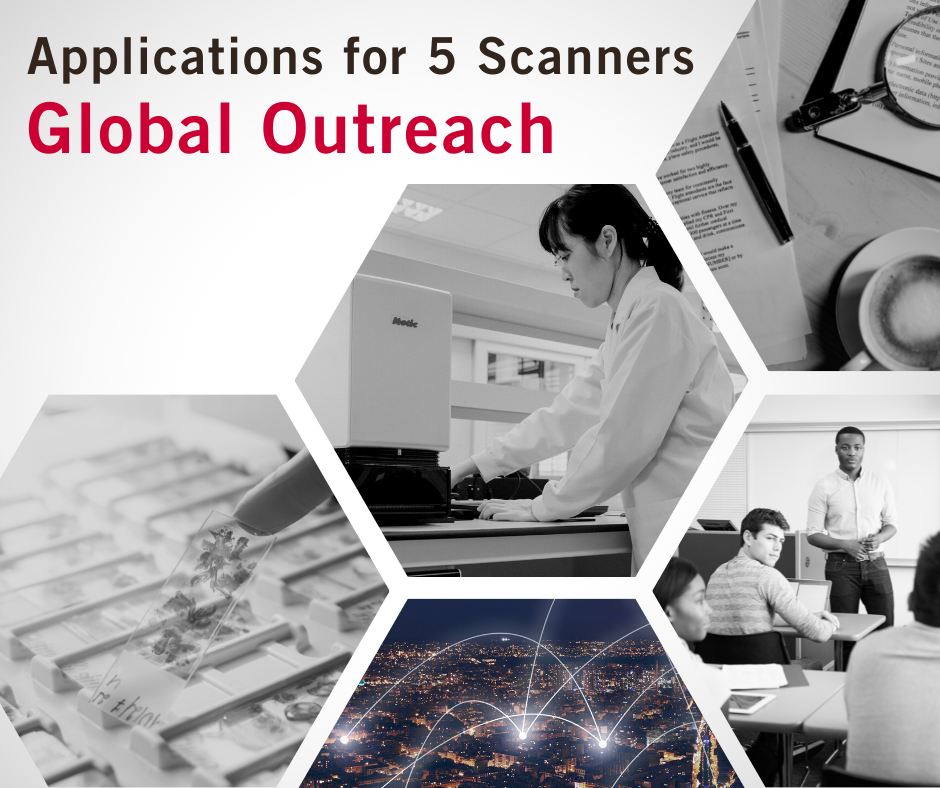 This post is part of an ongoing series exploring how your lab can utilize Motic's 5-Scanner Anniversary Special to make the leap to digital pathology. 
Today, our focus is: Global Outreach
Global outreach in digital pathology is crucial in today's interconnected world to provide medical expertise and resources to underserved and remote areas, reducing healthcare disparities and improving patient outcomes.  
At Motic, we believe it is worth considering and reiterating how digital pathology – and your five scanners (the bundle of one MoticEasyScan New Infinity and four MoticEasyScan One) – can be applied at the ground level with the global outreach, and why pathologists around the globe may actually be the best place to start with implementing these scanners. 
Here are some of the various ways you can implement digital pathology for global outreach: 
Here are four possible applications for global outreach: 
Perform remote secondary consultations:

Digital pathology scanners enable remote secondary consultations to healthcare providers worldwide. Labs can easily share complex cases with pathologists across the globe. This streamlined process can save time by eliminating the need for physical travel, especially in underdeveloped and remote regions. With this collaborative approach, healthcare providers can make informed decisions about treatment, resulting in improved patient outcomes.

Utilize scanner for staining quality control: Our bundle of scanners

can also be utilized for staining quality control. In some countries, staining quality may not meet the necessary standards, resulting in misdiagnosis and inadequate medical care. However, by utilizing digital pathology, healthcare professionals can ensure that staining quality is consistent regardless of where the sample is taken from. This can help pathologists ensure accuracy in the slides that they receive, even in remote areas where access to quality medical care may be limited.

 

Enhance remote support and education: Medical professionals and students can benefit from this scanner bundle by gaining the ability to access educational resources and collaborate with experts worldwide. This allows them to stay

up-to-date

with the latest medical information and techniques without having to travel for in-person training. Furthermore,

MoticEasyScan

can be utilized for remote support, enabling healthcare providers to treat patients in remote areas who don't have access to adequate medical carer
How to use your 5 scanners: Take the high-volume MoticEasyScan Infinity 60 to be used as your main digitization tool for your organization. You can send the majority of your slides in large batches to the MoticEasyScan Infinity 60 to be scanned. The four MoticEasyScan One's can be spread throughout remote locations so that slides can be quickly digitized slides without the need for shipping. With this configuration, your global outreach initiatives will be easier and more efficient than ever. 
Contact us or book a demo of the New Infinity to see for yourself how it can transform your pathology lab. Level up your lab TODAY with Motic's 5-Year Anniversary Offer!