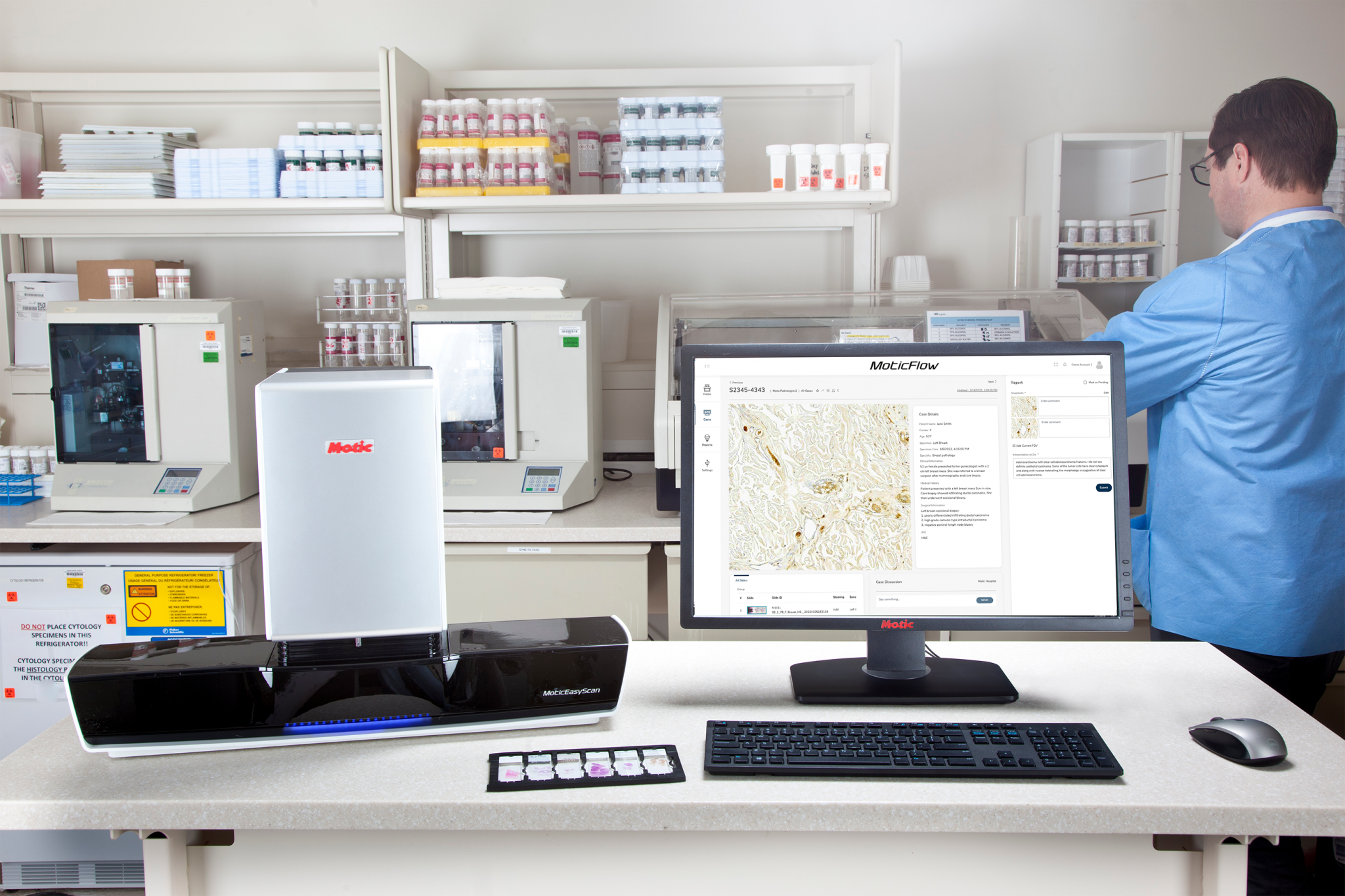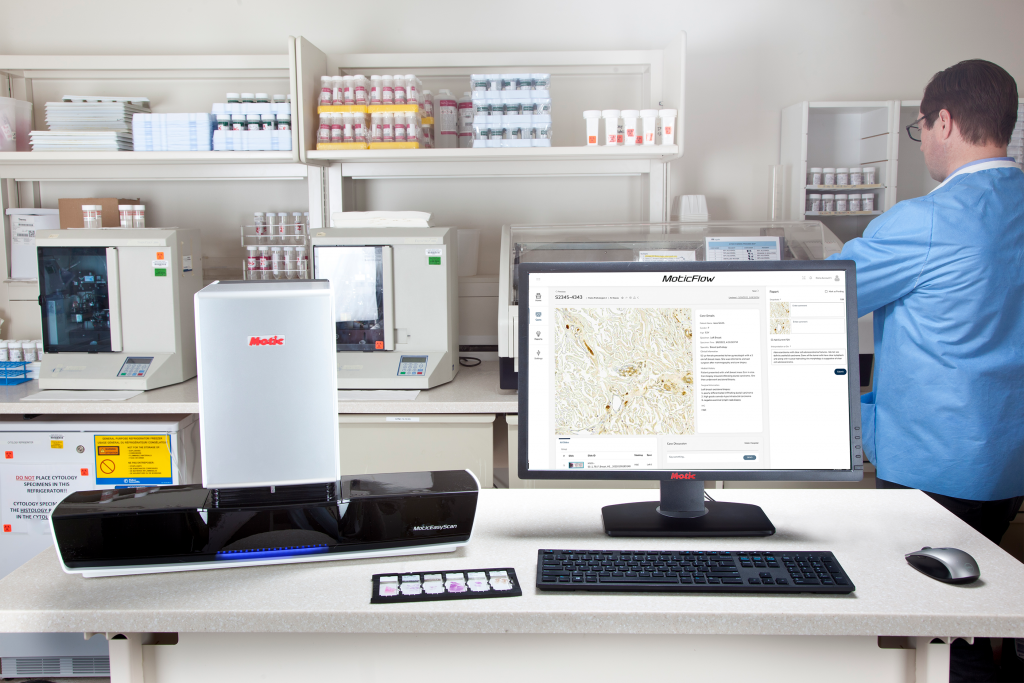 Digital pathology (DP) is a burgeoning technology with the potential to increase efficiency, reduce diagnostic errors, and lower the cost of patient care. We present a study conducted by Dr. Kabeer Shah – Dermatopathologist and Surgical Pathologist along with other medical professionals. The goal of the study is to determine the effectiveness of digital dermatopathology implementation. We'll be evaluating digital pathology adoption through validation and cost analysis in a private practice setting. 
During the study, these medical professionals validate a commercially available DP system, Motic EasyScan Pro6 (Motic), in the context of dermatopathology, as required by regulatory and accrediting organizations. Glass slides were scanned using the Motic system, with resultant digital pathology images viewed and interpreted by board-certified dermatopathologists. Results were compared with traditional microscopic (TM) diagnoses rendered by the same dermatopathologists in a blinded fashion. The study was conducted in accordance with the College of American Pathologists validation guidelines for DP.
The study recruited three board-certified dermatopathologists to review 64 cases using both traditional microscopy (TM) and DP. The diagnostic concordance between the two methods was compared to assess the accuracy and reliability of the DP system. The study also analyzed the cost and time associated with using DP compared to TM.
The study concludes that the Motic DP system is a robust and capable system for use in dermatopathology. The study also highlights the importance of validation studies to demonstrate the accuracy and reliability of DP systems in clinical practice. The study recommends further research to explore the potential benefits of DP systems, such as improved turnaround time for diagnoses. The study also notes that grading of dysplastic remains a challenge for both TM and DP.